WEIGHT LOSS WITH SEMAGLUTIDE
Find out if you are a candidate for the weight loss drug Semaglutide
Nason MedSpa and Weight Loss
Advanced Healthcare in North Charleston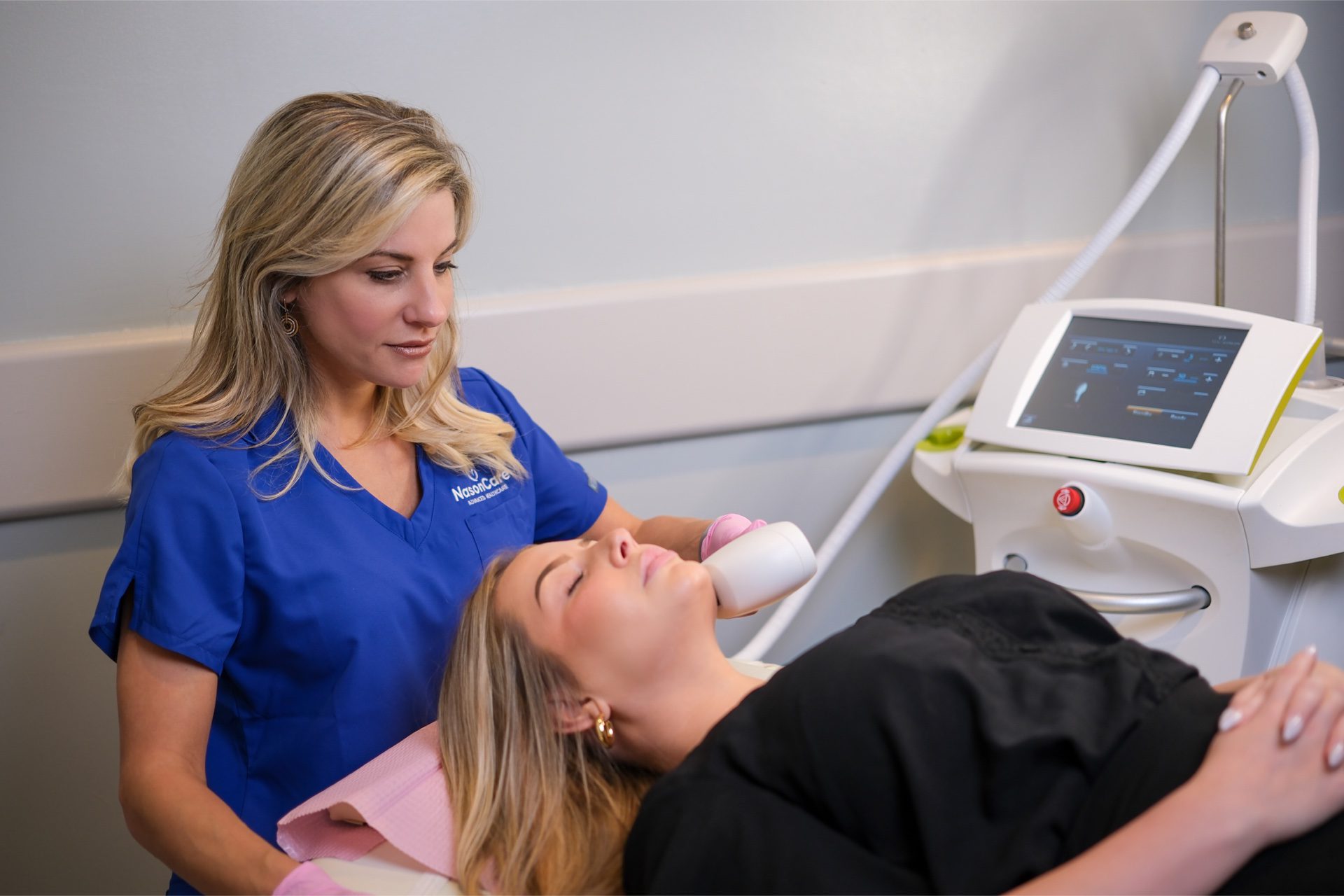 IPL Laser Treatment Specialist in North Charleston, SC
IPL treatments or "Photofacials" are the tried and true gold standard treatments for dark spots, "sun spots" or "age spots." Book your free consultation today!
Laser Hair Removal Specialist in North Charleston, SC
Ditch that razor in as little as six months! Book your free consultation today.
Microneedling Treatments in North Charleston, SC
Build collagen, improve texture, and minimize pores and acne scarring. The ultimate Anti-Aging treatment! Book your free consultation today!
Nason MedSpa and Weight Loss
The first breakthrough weight loss medication in over a decade, Semaglutide is getting promising results in those who previously had no success with other treatments and efforts.
Nason MedSpa provides expert consultations and medical oversight for weight loss using the breakthrough weight loss drug, Semaglutide, for those who qualify as candidates. Qualified providers effectively manage dosages for each individual to achieve goals and manage symptoms. The Nason MedSpa Weight Loss program is affordably priced with convenient hours daily.
Nason MedSpa's Weight Loss program helps patients take control of their weight loss and boost energy by compounding a unique blend of Semaglutide and lipotropic B-12 ingredients optimized for fat loss, detoxification, and metabolism-boosting.