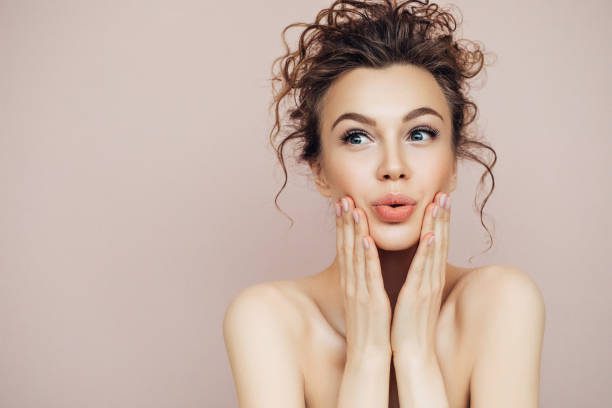 Welcome to the Coastal Laser and Aesthetics blog! Here, you'll find articles about laser treatments, skin rejuvenation, body contouring technologies, wellness tips, and more! Our clinic is committed to providing high-quality results using non-surgical cosmetic procedures performed with the latest skincare technology. Refreshed, healthy skin is an important aspect of optimal health and self-esteem. That's why we're happy to help our patients achieve their aesthetic goals! Most of our procedures are quick, with minimal downtime and side effects. Our site features a full list of services, active promotions, discounts, and reviews. We encourage you to take a look around and familiarize yourself with our highly-trained staff.
Our last article discussed the Bikini Brite Peel, a skin-lightening product for intimate areas. Coastal Laser and Aesthetics is proud to offer this unique and effective treatment. Using a medical-grade skin mask and bleaching product, the Bikini Brite Peel aims to deliver a uniform color to the vaginal and anal area, and can also be used on the underarms and areolas. Discoloration of these areas is normal and is usually due to hyperpigmentation. Shaving, tight clothing, and other activities that cause friction can contribute to hyperpigmentation. This gentle yet effective treatment can be done in as little as 20 minutes and has no downtime. You'll just want to abstain from activities such as exercise for 24 hours after treatment. The Bikini Brite Peel not only restores and rejuvenates skin, but it can also do the same for your confidence! If you are interested in learning more about this treatment, we encourage you to check out the article.
Today, we'll be exploring IPL Photofacials. IPL stands for Intense Pulsed Light, and is a type of technology that sinks below the outside layers of the skin to help correct complexions, reduce blemishes, lighten dark marks, and more. IPL lasers use a targeted beam of broad-spectrum light that hits the lower layer of skin, known as the dermis. This stimulates the skin's natural healing properties and creates brand new cells while stimulating collagen production. This treatment can also fill in areas of volume loss to create more supple, soft skin and a more youthful appearance with minimal downtime. If you want to know more about IPL Photofacials and if it's the right treatment for you, you're in the right place! Let's dig deeper.
What does an IPL Photofacial do?
IPL penetrates down to the dermis, without damaging the epidermis, or top layer of skin. This, in turn, causes less damage to your skin. This treatment can be used to target age spots and other early aging signs, sun damage, freckles, birthmarks, varicose veins, rosacea, unwanted hair on the face, neck, or other areas, acne, stretch marks, and other discolorations of the skin. When the laser heats the skin, it kills off unwanted cells, which gets rid of what you are being treated for. For example, when targeting a blemish or discoloration, it will destroy the unwanted pigment. When targeting unwanted hair, it will destroy the hair follicle to prevent the hair from growing again. Since IPL therapy also stimulates collagen production, you will be left with a smoother complexion and natural glow!
IPL Photofacials vs. Laser Treatments
Sometimes, people think IPL Photofacials are the same as laser treatments, but that is incorrect. Although both IPL Photofacials and laser treatments rely on a laser, they are not the same. A laser treatment focuses a single wavelength of light on your skin, while IPL Photofacials utilize many different wavelengths on a broader spectrum, like a photo flash. Laser treatments require fewer sessions than IPL Photofacials. However, IPL tends to be more cost-effective and has less downtime.
Is IPL safe?
Yes, IPL Photofacials are safe when performed by a trained professional. This is a treatment with very minimal downtime and side effects. Most people experience mild redness and swelling, but rare side effects may include bruising, blistering, or infection. Although uncommon, it is important to speak with your provider ahead of time to discuss these possible risks and side effects.
How do I know if IPL is right for me?
This can only be determined with a consultation. However, it is important to know that IPL treatment is ideal for fair-skinned individuals, and works best for light to medium skin tones. For hair removal, IPL works best on dark hair. Set up a consultation with us today to determine if IPL therapy is right for you. You shouldn't get IPL treatment if you are sensitive to light, have severe scarring, have keloid scar tissue, have or might have skin cancer, or have recently tanned your skin using sunlight, tanning beds, or tanning creams. You should tell your provider if you are pregnant or have skin conditions such as eczema that may affect healing after your treatment. At your initial consultation, your provider will examine your skin, look at your medical history, and determine the best treatment plan.
What can I expect before and during treatment?
Before your treatment, make sure your skin is clean: Avoid using makeup, creams, lotions, perfumes, or any other products that may irritate your skin: In particular, retinol creams can cause your skin to be hypersensitive to the laser. This can lead to a more painful treatment and can extend your recovery period. It also has the potential to cause minor burns. Your provider may advise that you avoid certain activities, medications such as aspirin or ibuprofen, and other products like chemical peels, before your appointment. You should avoid tanning for 2 weeks before your appointment. One session typically lasts 15-20 minutes, but this can depend on the area being treated. Since IPL Photofacials are a laser-based treatment, you will likely have to wear dark glasses, such as sunglasses, or tinted goggles. These are usually provided by your esthetician. Most patients describe the feeling of the treatment as a light snap or flick on the surface of the skin. It may feel similar to a rubber band being snapped gently against the skin. The applicator has a cooling feature built into it to make the treatment as comfortable as possible. Some more sensitive areas, like the upper lip, may cause you to feel a bit more discomfort. If you find it too uncomfortable, let the operator know and they can adjust the treatment accordingly. In some cases, your provider may apply a numbing cream to the area.
What happens after treatment?
After treatment, you may notice redness on your skin and it may feel warm, similar to a sunburn. Your skin may be sensitive for a few days afterward. If you experience discomfort, you can apply ice packs or cool towels to the affected area. You should avoid tanning for at least 2 weeks after your treatment, and be sure to wear sunscreen. For the first 2 days after receiving IPL therapy, avoid hot baths, massages, or any other treatment that requires direct contact with your skin. Other than that, you should be able to resume your daily activities after the procedure. In some cases, you can apply makeup immediately after, but make sure you use sunscreen first– A sunscreen with an SPF of at least 30 is best. Your provider will discuss when you can return to your normal skincare routine. It may take several weeks before you notice changes to the treated area. To get your desired results, you may need to return for follow-up treatments. This can depend on how well your skin responds to the IPL. Maintaining a good skincare routine and a healthy diet can also play a role in the effectiveness of treatment and how long the results last.
As you can see, IPL Photofacials are a safe and effective way to rid the skin of blemishes, discoloration, and more. This can lead to better skin, a more youthful look, and a glow of confidence. We are proud to offer this high-quality service! Our team specializes in IPL Photofacials and other non-surgical procedures. Call us if you need any more information about IPL Photofacials or if you'd like to schedule a consultation or appointment. We also offer other skin resurfacing treatments, laser hair removal, chemical peels, Botox, dermal fillers, and more! Beautiful, radiant skin begins with a strong foundation of skincare fundamentals and a set of trusted skincare professionals. You can book your free consultation, read up on our services, and browse our active promotions all on our site! Until next time—thank you for reading!