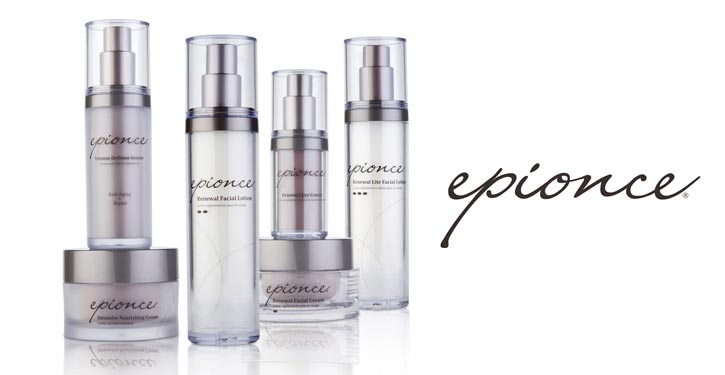 Welcome to the Coastal Laser and Aesthetics blog! Here, you'll find articles about laser treatments, skin rejuvenation, body contouring technologies, wellness tips, and more! Our clinic is committed to providing high-quality results using non-surgical cosmetic procedures performed with the latest skincare technology. Refreshed, healthy skin is an important aspect of optimal health and self-esteem. That's why we're happy to help our patients achieve their aesthetic goals! Most of our procedures are quick, with minimal downtime and side effects. Our site features a full list of services, active promotions, discounts, and reviews. We encourage you to take a look around and familiarize yourself with our highly-trained staff.
In our last article, we discussed IPL Photofacials. IPL stands for Intense Pulsed Light, and is a type of technology that sinks below the outside layers of the skin to help correct complexions, reduce blemishes, lighten dark marks, and more. This treatment can also fill in areas of volume loss and create a more youthful appearance with minimal downtime. We are proud to offer this innovative and high-quality service! If you want to learn more about IPL Photofacials and whether they are right for you, we encourage you to read our last post, and reach out to us if you have any further questions. 
Today, we'll be talking about the Epionce Skin Care Line. Coastal Laser and Aesthetics is proud to carry the full range of professional Epionce products. These skincare products were developed by Dr. Carl Thornfeldt, an Idaho-based dermatologist in 2002. Partnering with a formulation chemist, Dr. Thornfeldt arranged clinical studies to make sure the products exceeded expectations and were proven to work. Epionce products provide a range of benefits, including fantastic anti-aging results, without the irritation reactions that are often seen with the use of retinoid products. If you are interested in learning more about Epionce Skin Care, the products we offer, and more, you're in the right place.
Epionce Skin Care offers a broad range of products such as cleansers, toners, serums, lotions, eye creams, face masks, and more. These products have great benefits for your skin, including inflammation-fighting technology that corrects redness and irritation. They contain high levels of ceramides, which are fats or lipids found in skin cells. Ceramides repair and strengthen the skin barrier and are important for retaining moisture in the skin. Other ingredients found in Epionce products correct fine lines, wrinkles, and photoaging and protect against acne, eczema, keratosis pilaris, psoriasis, and other skin conditions. They also contain plant-based ingredients that are gentle on the skin and are safe for all skin types, even sensitive skin.
Cleansers and Toners
Epionce Skin Care offers a few different cleansers and toners that help remove impurities and are great for the skin.
Gentle Foaming Cleanser: This cleanser is best for normal to combination skin types. It removes dirt, oil, and other impurities without leaving the skin feeling dry or stripped of natural oils. This cleanser will smooth and refine skin texture without irritation and leave skin feeling hydrated. Key ingredients in this product include orange fruit extract, which contains antioxidant benefits and can help improve the appearance of unwanted dark spots, and willow bark extract, a botanical source of salicylic acid which helps prevent and diminish blemishes.
Lytic Gel Cleanser: This is a must-have cleanser for oily and problem skin types. It dissolves dirt, oil, and makeup, and calms the appearance of irritated skin without overdrying. In addition to orange fruit extract, a key ingredient in this cleanser is menthol, which is derived from peppermint and leaves the skin feeling cool and calm while soothing irritation.
Milky Lotion Cleanser: Formulated for dry and sensitive skin types, this cleanser is effective in removing dirt and impurities without causing unnecessary dryness. It helps reduce factors that can lead to continual damage and chronic irritation. The non-foaming formula helps calm redness and reduce scaly texture. A key ingredient in this cleanser is apple fruit extract, which helps protect against damage from free radicals and is a major source of quercetin, an antioxidant and anti-inflammatory plant pigment.
Balancing Toner: This toner removes traces of dirt, oil, makeup, and other surface impurities. It contains a concentrated blend of botanical extracts and humectants that give the skin a surge of moisture. It is an alcohol-free formula that can be used as a hydrating mist for the face and body. A key ingredient in this toner is grape seed extract, which is rich in antioxidants and is a great source of flavonoids, which have anti-inflammatory properties.
Purifying Toner: In addition to removing oil and dirt, this toner helps reduce surface shine and controls factors that can lead to a visible appearance of problem or irritated skin. Set at optimal pH, it is ideal as a body spray for blemishes. Marshmallow root extract is a key ingredient in this toner, helping soothe irritated skin. It also is high in omega-3.
Purifying Wash: This is a body and face cleansing gel formulated for everyday use for all skin types. It is a gentle formula containing salicylic acid to treat acne and penetrate pores to control breakouts without dryness or irritation. A key ingredient in this wash includes spearmint oil, which helps prevent and diminish blemishes as well as prevent the skin from drying out.
Creams and Serums
Epionce also offers a variety of creams, serums, and lotions for all of your skin's needs.
MelanoLyte Pigment Perfection Serum: Part of the Epionce MelanoLyte Skin Brightening System, this serum is a powerful botanical-based formula to help brighten and correct the visible appearance of an uneven tone. It delivers prolonged results without damaging the skin and is a nighttime serum safe for long-term use. This serum is packed with beneficial ingredients including apricot kernel oil, which is a great source of vitamins A and E and fatty acids, and provides brightening properties to the skin. A similar product, MelanoLyte Tx, is available to use in conjunction with the serum.
Intense Defense Serum: Formulated for all skin types, this serum is a highly advanced anti-aging product containing vitamins A, B, C, D, and E. It visibly reduces the appearance of fine lines and wrinkles better than the leading serums out there. One key ingredient of this product is flax seed extract, which is a major source of omega-3 fatty acids, which help promote healthy skin. It is also known for its anti-aging benefits.
Renewal Facial Cream: This Epionce favorite is rich, moisturizing, and helps reduce the appearance of fine lines, wrinkles, and other signs of aging. The hydrating formula provides visibly smoother and tighter skin and is great for dry and sensitive to normal skin types. One key ingredient in this product is rosa canina fruit oil, which contains flavonoids, minerals, and vitamin C. It reduces irritation and reduces the appearance of skin aging. A similar product, Renewal Eye Cream, is also available for the delicate eye area.
Intensive Nourishing Cream: This product is great for all skin types and has recently been enhanced with a new formula of skin-boosting botanicals and powerful ceramides for maximum anti-aging power. Named "Best Rich Moisturizer for Dry Skin" in Women's Health Magazine Best of Skincare Awards 2020, this cream contains ingredients such as maca root extract, which rejuvenates skin and boosts radiance.
Luminous Eye Serum: This new product is a silky, hydrating eye serum for all skin types. Containing powerful yet gentle botanical ingredients, this eye serum brightens and smooths the eye area for a more refreshed appearance and reduces the appearance of puffiness, dark circles, fine lines, and wrinkles. With botanicals such as watermelon, which rapidly increases hydration and reduces fine lines, and red algae, which increases firmness and smooths fine lines, this serum is sure to provide you with a more youthful look.
In addition to the products discussed above, Epionce Skin Care also offers body lotion, hand cream, an anti-aging lip product, and sunscreen products. All of their products are paraben, fragrance, sulfate, and gluten-free. They do not contain any harsh ingredients that can irritate or dry out the skin. Epionce provides the foundation to address your unique skincare needs and is clinically proven to work.
As you can see, Epionce Skin Care offers a wide range of products that have incredible, long-lasting benefits for all skin types. We are proud to offer this high-quality range of skincare products! Check out our website to see some of the Epionce products we offer, and call us if you want any more information about what we have available. You can also purchase Epionce products directly through their website. At Coastal Laser and Aesthetics, we also offer skin resurfacing treatments, laser hair removal, chemical peels, Botox, dermal fillers, and more! Beautiful, radiant skin begins with a strong foundation of skincare fundamentals and a set of trusted skincare professionals. You can book your free consultation, read up on our services, and browse our active promotions all on our site! Until next time—thank you for reading!